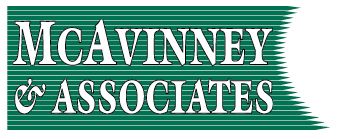 McAvinney and Associates has been serving clients for more than 25 years. Serving businesses and individuals in and around the Fredericksburg area, McAvinney and Associates offer financial services with local customer service and an emphasis on strong relationships.
For a Health Insurance Quote - Click Here >>

 

Our product portfolio includes, but is not limited too: 

Group Employee Benefit Plans
Life and Disability Income Insurance
Health Insurance
Long Term Care Insurance
Annuities (Fixed & Variable*)                                                             
Investments *
Retirement Plans

 

 

"People are our calling,
our passion,
and our business"


 
McAvinney and Associates wants to help you plan for your future...With proper insurance and suitable investments...With appropriate employee benefits, executive compensation, and retirement plans...With good business, insurance and estate transfer strategies.
Balancing stocks and bonds can be a central part of building an investment portfolio. Find out how balanced funds follow a similar strategy.

Explore an overview of rules and tax consequences for 401(k) plan hardship distributions and other early withdrawals.

Some considerations for a divorcing couple who are dividing marital assets, such as retirement accounts, and filing for Social Security.

Tax rates, interest rates, and inflation can all cut into the value of investment dollars. This article looks at real return on investments.