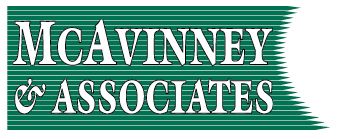 McAvinney and Associates has been serving clients for more than 25 years. Serving businesses and individuals in and around the Fredericksburg area, McAvinney and Associates offer financial services with local customer service and an emphasis on strong relationships.
For a Health Insurance Quote - Click Here >>

Our product portfolio includes, but is not limited too:

Group Employee Benefit Plans
Life and Disability Income Insurance
Health Insurance
Long Term Care Insurance
Annuities (Fixed & Variable)
Investments
Retirement Plans

"People are our calling,
our passion,
and our business"



McAvinney and Associates wants to help you plan for your future...With proper insurance and suitable investments...With appropriate employee benefits, executive compensation, and retirement plans...With good business, insurance and estate transfer strategies.
A discussion of the dynamics of the current job market — one that is quite possibly the most worker-friendly in many years.

This article discusses consumer price index categories, how they're weighted, and the top drivers of inflation over the past year.

Spring is a good time to clean out and organize financial records. This article offers guidelines on how long different types of records need to be retained.

The 2019 SECURE Act effectively eliminated the stretch IRA. Explore three alternatives to help preserve wealth and pass it to beneficiaries.
Compare the potential future value of tax-deferred investments to that of taxable investments.

How much Disability Income Insurance do you need?

How much would your monthly lease payment be?

Calculate the rate of return you would have to receive from a taxable investment to realize an equivalent tax-exempt yield.