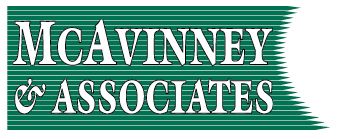 McAvinney and Associates has been serving clients for more than 25 years. Serving businesses and individuals in and around the Fredericksburg area, McAvinney and Associates offer financial services with local customer service and an emphasis on strong relationships.
For a Health Insurance Quote - Click Here >>

 

Our product portfolio includes, but is not limited too: 

Group Employee Benefit Plans
Life and Disability Income Insurance
Health Insurance
Long Term Care Insurance
Annuities (Fixed & Variable*)                                                             
Investments *
Retirement Plans

 

 

"People are our calling,
our passion,
and our business"


 
McAvinney and Associates wants to help you plan for your future...With proper insurance and suitable investments...With appropriate employee benefits, executive compensation, and retirement plans...With good business, insurance and estate transfer strategies.
Rolling funds from an employer's plan to an IRA enables you to maintain control regardless of your employment situation.

One change made by 2017 tax legislation, a new way of measuring inflation, may have a significant effect on individual taxpayers over the long term.

A look at the relationship between oil and gas prices, and how global factors have driven up prices at U.S. fuel pumps.

Focusing on dividends can be appropriate for almost any investor, especially if they are reinvested to purchase additional shares.
Estimate the future value of your current savings.

How much will it cost to pay off a loan over its lifetime?

Estimate the annual required distribution from your traditional IRA or former employer's retirement plan after you turn age 70½.

Estimate of the maximum amount of financing you can expect to get when you begin house hunting.