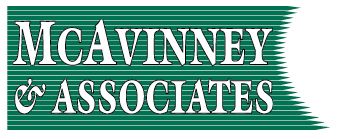 McAvinney and Associates has been serving clients for more than 25 years. Serving businesses and individuals in and around the Fredericksburg area, McAvinney and Associates offer financial services with local customer service and an emphasis on strong relationships.
For a Health Insurance Quote - Click Here >>

 

Our product portfolio includes, but is not limited too: 

Group Employee Benefit Plans
Life and Disability Income Insurance
Health Insurance
Long Term Care Insurance
Annuities (Fixed & Variable*)                                                             
Investments *
Retirement Plans

 

 

"People are our calling,
our passion,
and our business"


 
McAvinney and Associates wants to help you plan for your future...With proper insurance and suitable investments...With appropriate employee benefits, executive compensation, and retirement plans...With good business, insurance and estate transfer strategies.
IRS rules allow a working spouse to contribute to an IRA for a spouse who earns little or no income.

On December 22, 2017, President Trump signed a sweeping $1.5 trillion tax-cut package that fundamentally changes the individual and business tax landscape. This Special Report provides an overview of the major corporate tax changes and a more comprehensive outline of the provisions likely to affect individual taxpayers.

Making life insurance part of an employee benefit program could be a cost-effective way to recruit and retain valuable employees.

The changes Original Medicare and Medicare Advantage plan beneficiaries can make during the annual enrollment periods.