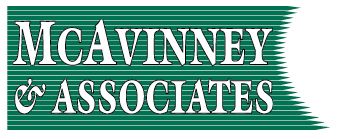 McAvinney and Associates has been serving clients for more than 25 years. Serving businesses and individuals in and around the Fredericksburg area, McAvinney and Associates offer financial services with local customer service and an emphasis on strong relationships.
For a Health Insurance Quote - Click Here >>

Our product portfolio includes, but is not limited too:

Group Employee Benefit Plans
Life and Disability Income Insurance
Health Insurance
Long Term Care Insurance
Annuities (Fixed & Variable)
Investments
Retirement Plans

"People are our calling,
our passion,
and our business"



McAvinney and Associates wants to help you plan for your future...With proper insurance and suitable investments...With appropriate employee benefits, executive compensation, and retirement plans...With good business, insurance and estate transfer strategies.
Donating to charity can make a difference at any time of the year. But taking a strategic approach, possibly as part of your year-end tax planning, could offer tax benefits and potentially increase your ability to give. This article provides an overview of various tax-advantaged giving strategies.

Here are some tips to help homeowners protect their properties and evacuate safely in the event of a natural disaster.

Think celebrities are way ahead of the curve when it comes to planning their estates? Many have died with no or inadequate estate plans.

The 2019 SECURE Act effectively eliminated the stretch IRA. Explore three alternatives to help preserve wealth and pass it to beneficiaries.
Calculate the rate of return you would have to receive from a taxable investment to realize an equivalent tax-exempt yield.

Determine whether you should consider refinancing your mortgage.

Use this calculator to estimate the federal estate taxes that could be due on your estate after you die.

Use this calculator to estimate the cost of your child's education, based on the variables you input.