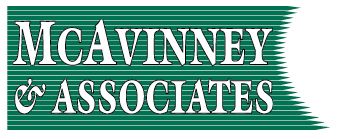 McAvinney and Associates has been serving clients for more than 25 years. Serving businesses and individuals in and around the Fredericksburg area, McAvinney and Associates offer financial services with local customer service and an emphasis on strong relationships.
For a Health Insurance Quote - Click Here >>

Our product portfolio includes, but is not limited too:

Group Employee Benefit Plans
Life and Disability Income Insurance
Health Insurance *
Long Term Care Insurance
Annuities (Fixed & Variable)
Investments
Retirement Plans

*Some health insurance products offered by unaffiliated insurers.

"People are our calling,
our passion,
and our business"



McAvinney and Associates wants to help you plan for your future...With proper insurance and suitable investments geared to your financial needs and objectives...With appropriate employee benefits, executive compensation, and retirement plans...With well-designed business, insurance and estate transfer strategies.
Stock market downturns can be rough on a portfolio's bottom line, but selling losing investments may offer the potential to reduce an investor's tax liability.

After years of low yields, bonds are offering higher yields that may be appealing to investors regardless of their risk tolerance. This article provides an overview of bond risks.

An ethical will, also called a legacy letter, can tell a personal story and communicate beliefs and life lessons to family, friends, or community.

Muni bonds and tax-exempt funds have long been a mainstay in the portfolios of income-focused investors who want to manage their tax burdens.