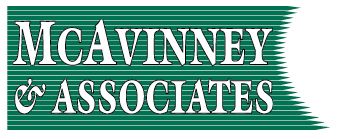 McAvinney and Associates has been serving clients for more than 25 years. Serving businesses and individuals in and around the Fredericksburg area, McAvinney and Associates offer financial services with local customer service and an emphasis on strong relationships.
For a Health Insurance Quote - Click Here >>

Our product portfolio includes, but is not limited too:

Group Employee Benefit Plans
Life and Disability Income Insurance
Health Insurance
Long Term Care Insurance
Annuities (Fixed & Variable)
Investments
Retirement Plans

"People are our calling,
our passion,
and our business"



McAvinney and Associates wants to help you plan for your future...With proper insurance and suitable investments...With appropriate employee benefits, executive compensation, and retirement plans...With good business, insurance and estate transfer strategies.
Estimate how much would remain after paying income taxes and penalties if you took an early distribution from a retirement plan.

How much do you need to save each year to meet your long-term financial goals?

Estimate the potential cost of waiting to purchase a long-term care insurance policy.

This Cash Flow Analysis form will help you weigh your income vs. your expenses.