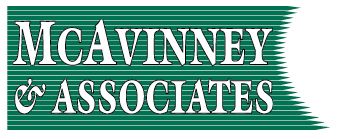 McAvinney and Associates has been serving clients for more than 25 years. Serving businesses and individuals in and around the Fredericksburg area, McAvinney and Associates offer financial services with local customer service and an emphasis on strong relationships.
For a Health Insurance Quote - Click Here >>

 

Our product portfolio includes, but is not limited too: 

Group Employee Benefit Plans
Life and Disability Income Insurance
Health Insurance
Long Term Care Insurance
Annuities (Fixed & Variable*)                                                             
Investments *
Retirement Plans

 

 

"People are our calling,
our passion,
and our business"


 
McAvinney and Associates wants to help you plan for your future...With proper insurance and suitable investments...With appropriate employee benefits, executive compensation, and retirement plans...With good business, insurance and estate transfer strategies.
View Social Security's financial outlook, plus seven proposed fixes for a looming shortfall that may affect future benefits.

Discover why it might be worth waiting for a record of financial results before investing in an initial public offering.

Seven classic quotes about investing from successful investors, economists, and other insightful thinkers.

Do you know which factors influence bond yields and why the gap between short- and long-term yields is often viewed as an economic indicator?