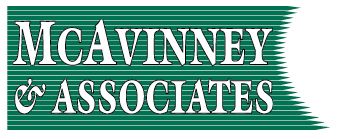 McAvinney and Associates has been serving clients for more than 25 years. Serving businesses and individuals in and around the Fredericksburg area, McAvinney and Associates offer financial services with local customer service and an emphasis on strong relationships.
For a Health Insurance Quote - Click Here >>

Our product portfolio includes, but is not limited too:

Group Employee Benefit Plans
Life and Disability Income Insurance
Health Insurance
Long Term Care Insurance
Annuities (Fixed & Variable)
Investments
Retirement Plans

"People are our calling,
our passion,
and our business"



McAvinney and Associates wants to help you plan for your future...With proper insurance and suitable investments...With appropriate employee benefits, executive compensation, and retirement plans...With good business, insurance and estate transfer strategies.
Caregiving can exact physical, emotional, and financial tolls, but in some cases, Medicaid may provide financial relief to family caregivers.

Did you know credit report errors more than doubled during the pandemic? Find out how to get your free credit report and correct any errors.

Explore current economic conditions and retail trends, including sharply higher prices and the potential for sporadic product delays and shortages.

This article looks at the strategy behind the Fed's monetary policy shift and the potential consequences for consumers, investors, and the economy.
Estimate the potential cost of waiting to purchase a long-term care insurance policy.

Estimate the future value of your current savings.

Calculate the rate of return you would have to receive from a taxable investment to realize an equivalent tax-exempt yield.

How much Disability Income Insurance do you need?