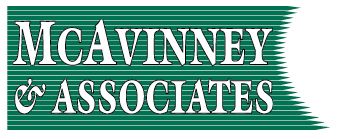 McAvinney and Associates has been serving clients for more than 25 years. Serving businesses and individuals in and around the Fredericksburg area, McAvinney and Associates offer financial services with local customer service and an emphasis on strong relationships.
For a Health Insurance Quote - Click Here >>

Our product portfolio includes, but is not limited too:

Group Employee Benefit Plans
Life and Disability Income Insurance
Health Insurance
Long Term Care Insurance
Annuities (Fixed & Variable)
Investments
Retirement Plans

"People are our calling,
our passion,
and our business"



McAvinney and Associates wants to help you plan for your future...With proper insurance and suitable investments...With appropriate employee benefits, executive compensation, and retirement plans...With good business, insurance and estate transfer strategies.
Do you know which factors influence bond yields and why the gap between short- and long-term yields is often viewed as an economic indicator?

Discover the basics of P/E ratios, with an emphasis on analyzing them in the appropriate context for making meaningful comparisons.

Tax rates, interest rates, and inflation can all cut into the value of investment dollars. This article looks at real return on investments.

This article explores the complex web of federal and state tax and employment laws that determine how businesses must classify workers.
Knowing your likely life expectancy is an important factor in making long-term financial plans.

Is your personal inflation rate higher or lower than the CPI?

Will you be able to afford nursing home care?

How much do you need to save each year to meet your long-term financial goals?