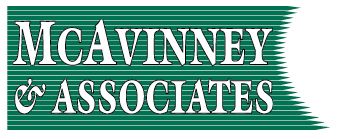 McAvinney and Associates has been serving clients for more than 25 years. Serving businesses and individuals in and around the Fredericksburg area, McAvinney and Associates offer financial services with local customer service and an emphasis on strong relationships.
For a Health Insurance Quote - Click Here >>

Our product portfolio includes, but is not limited too:

Group Employee Benefit Plans
Life and Disability Income Insurance
Health Insurance
Long Term Care Insurance
Annuities (Fixed & Variable)
Investments
Retirement Plans

"People are our calling,
our passion,
and our business"



McAvinney and Associates wants to help you plan for your future...With proper insurance and suitable investments...With appropriate employee benefits, executive compensation, and retirement plans...With good business, insurance and estate transfer strategies.
While standard home and auto insurance may cover personal liability, a personal umbrella policy can help add an extra layer of protection.

2020 market turbulence underscores the importance of reviewing an investment portfolio. These five steps could help keep it on track.

A Unit Investment Trust is structured differently than a mutual fund or ETF. Could its unique features help you ladder your investments?

Financial opportunities and potential pitfalls can appear at any time. Here are common money mistakes to avoid at various stages of life.