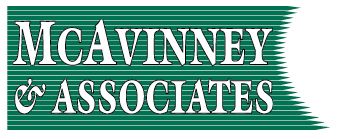 McAvinney and Associates has been serving clients for more than 25 years. Serving businesses and individuals in and around the Fredericksburg area, McAvinney and Associates offer financial services with local customer service and an emphasis on strong relationships.
For a Health Insurance Quote - Click Here >>

Our product portfolio includes, but is not limited too:

Group Employee Benefit Plans
Life and Disability Income Insurance
Health Insurance
Long Term Care Insurance
Annuities (Fixed & Variable)
Investments
Retirement Plans

"People are our calling,
our passion,
and our business"



McAvinney and Associates wants to help you plan for your future...With proper insurance and suitable investments...With appropriate employee benefits, executive compensation, and retirement plans...With good business, insurance and estate transfer strategies.
As small businesses struggle to recruit and retain employees in a tight job market, these tips may help owners meet staffing needs.

Ever wonder why the IRS might take a closer look at a taxpayer's return? This article discusses different types of audits and what might trigger one.

Farm bankruptcies rose in 2019, despite billions in federal support. This article discusses the effect on rural communities and regional economies.

Now that 28% of Americans report being online "almost constantly," could digital marketing be a cost-effective way to attract new customers?